Become an Ambassador, Make an Impact
Our goal at Creations For A Cause is to connect people to a purpose. Think GLOBALLY, Act LOCALLY! When you're an Ambassador with Creations For A Cause you are not only showing your love for giving, but you are making a direct impact in the social causes you care about.
We would love for you to be part of the Creations For A Cause Team. Just fill out the form below and our team will get back to you soon!
Benefits
Opportunities to take part in our Monthly Givebacks
Opportunities to be featured on our Website and Social Media Pages
Opportunities to be featured in our Ambassador Videos
Join the global family of C4C Ambassadors
Chance to participate in giveaways
Exclusive Ambassador promotions on C4C Products
Exclusive coupons to provide to friends & family
Exclusive access to new products & promotions
Make a social impact in this world and make the world a better place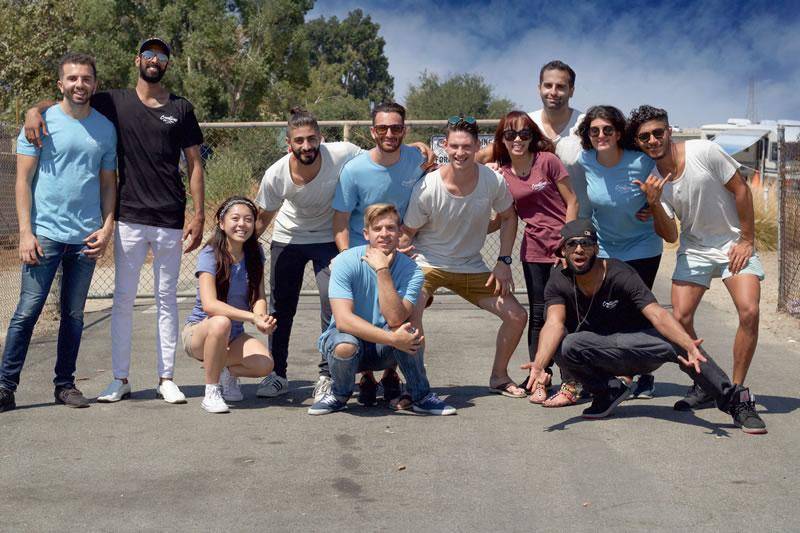 Ambassador Duties & Responsibilities
Have the desire to make a difference both globally and locally
Inspire others to help make a difference
Spread the Creations For A Cause mission to your Friends, Family and Social Media Followers
Volunteer and Giveback to your local community
Join our Private Facebook Group
Share pictures with us and tag us on Social Media with your new Creations For A Cause Gear
What Our Ambassadors Say
I've always wanted to make an impact in the world and help others. So I decided to open other doors and make that impact now. I just a group called Creations For A Cause that is dedicated to making an impact with the help of people like me and you. A portion of their proceeds go towards causes like feeding the homeless to saving the elephants. And they provide the support and encouragement to cause an impact any way your heart desires. Let's feed the homeless, do a beach clean up, whatever helps our community become a better place!




Alison Vargas
@little_alis3
Travel Often and support good causes! Think Globally, Act locally with Creations For A Cause!




Kelsey
@explorewithkelsey
Hi everyone! My name is Fernanda and I am a new Creations For A Cause Ambassador! 🥑🌴🌎☀️Originally from Rio de Janeiro, Brazil, I've been living abroad for over 10 years. I've applied for this programme because I want to be able to have a positive influence in this world. <3 I am delighted to be here and I hope we can inspire each other with our own individual stories!




Fernanda Drum
@nandalifestyle